Fantastic Tacoma Furnace Repair Services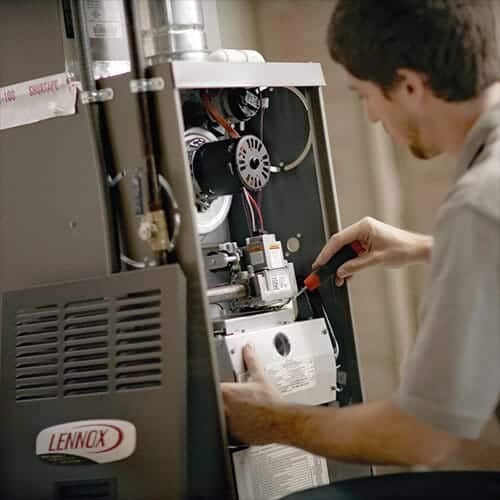 Since 1987, there's been one name when it comes to dependable and effective Tacoma heater repair service — Brennan Heating & Air Conditioning. We're proud to be a family-owned and operated heating and cooling company and we treat all of our customers like our family. From our dependable and efficient services to our determination to lower your home's energy bills, there are many reasons to choose us. We understand that Tacoma winters are nothing to joke about especially when you have a furnace or heat pump that isn't working. Once the temperatures start to dip, that's when your system gets into full swing. The last thing you want to worry about is fixing your system. Luckily, if you ever need furnace service or any heating repair in Tacoma, we're the heating company for the job.
Take a look at even more reasons to call us:
We offer financing options with approved credit
We're a drug-free company
We use high-quality, energy-efficient equipment for your home
We've been in business since 1987
Trusted Tacoma Furnace Repair Service
Let's face it; it's never a fun experience once your furnace or heat pump dies out on you. To make matters worse, your heating system always seems to fail on a very cold winter day. No matter the temp outside, no matter what service you need, allow our comfort heating experts to tackle your heating issue head-on. Our certified technicians have repaired thousands upon thousands of heating systems over the years and we can fix yours quickly and on-budget. With our over 30 years of heating and cooling service experience, there's no furnace repair service we can't complete. While our most popular call is for Tacoma furnace repairs, we can tackle heating repair needs for your heat pump, hydronic heating systems, and even your water heater. You can depend on our team to help fix any heater repair issue that might come up!
Check out what our Tacoma heating repair service can do for you:
Leads to better system performance overall
Changes the feel of your whole home into a warm oasis from the cold
Increases the satisfaction of your family
You'll have more enjoyment in your home
Possible lower heating bills!
Tacoma Heater Repair Solutions Done Right
With how frigid the winters can be in Tacoma, having a high-quality heating company on call is your best bet to staying warm and comfy this cold season. In addition, with how much use our heaters get on any given winter, you'll never know when parts will fail and leave you in the cold. Whenever you need quality heating repair, furnace installation, or heater maintenance in the Tacoma area, give us a call! Also don't forget that we also offer great AC repair in the summer! So don't wait if your furnace or heat pump is acting up give us a call and one of our trained technicians will be there ready to fix your heating issue.